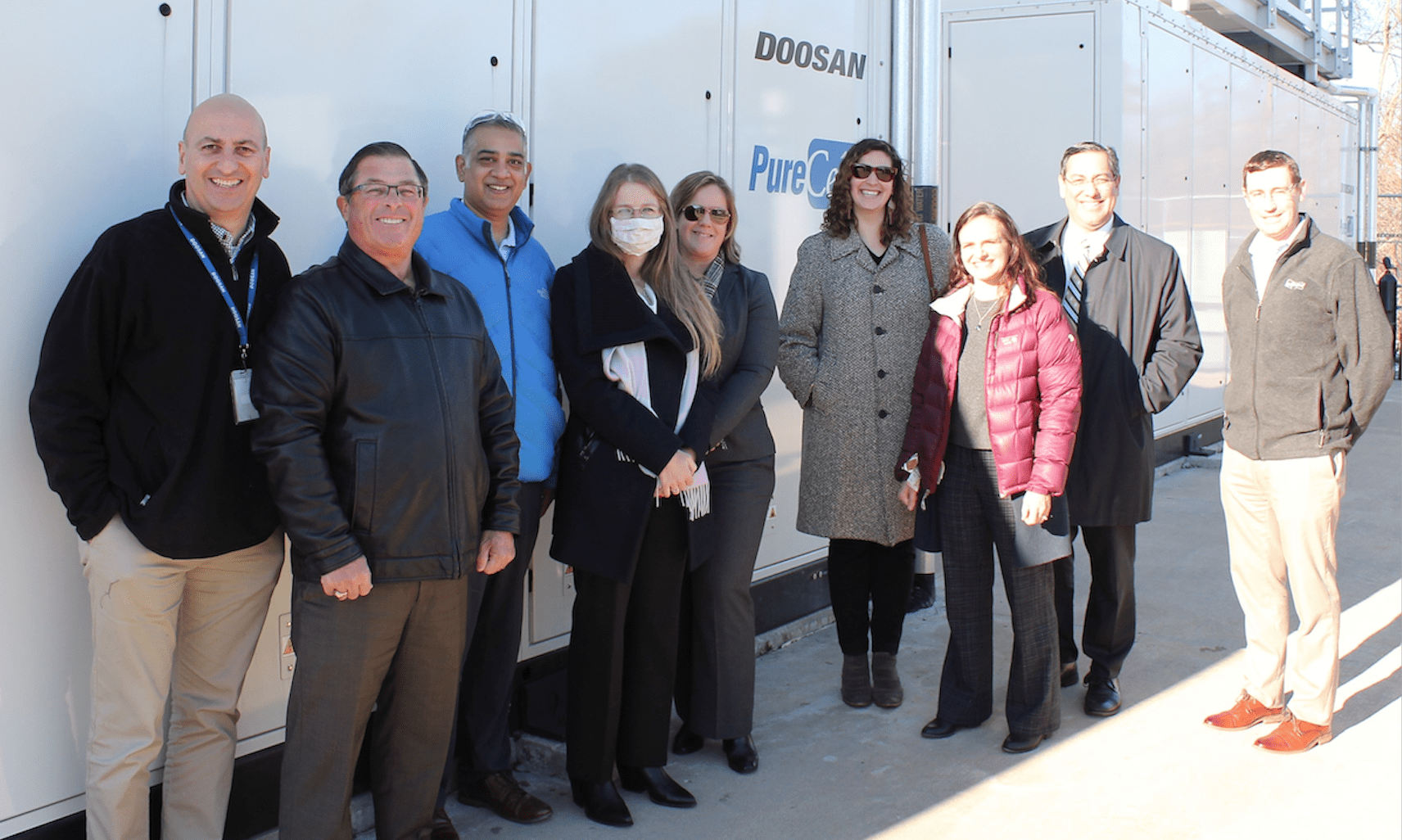 CT Hydrogen Task Force Tours HyAxiom's Manufacturing Facility and Fuel Cell Installation


East Hartford, Conn., Dec. 19, 2022 - Members of the CT Hydrogen Task Force recently met at HyAxiom, Inc. to discuss their findings from a six-month long study focused on hydrogen energy production.
CT Green Bank's Bryan Garcia facilitated the meeting, which culminated with a facility tour led by HyAxiom's CTO and Task Force member, Sridhar Kanuri. The group also visited HyAxiom's 5 MW fuel cell installation in South Windsor, CT.

By January 15, 2023, the Hydrogen Task Force will submit a report on its findings and recommendations to the joint standing committee of the General Assembly.
Media Contact
Linda M. Colon
linda.colon@doosan.com
860.338.8781
About HyAxiom
HyAxiom is a leading global fuel cell and hydrogen solutions provider, enabling reliable, cost-competitive and carbon-free energy sources for industrial and commercial uses. Combining the legacy of UTC Power's fuel cell development and the expertise of parent Doosan Group, HyAxiom's mission is to accelerate a sustainable energy future by delivering a full spectrum of hydrogen-based solutions for both stationary and mobile power. HyAxiom develops, manufactures and services PureCell, a proprietary phosphoric acid fuel cell (PAFC) unit. Building upon its expertise in fuel cell technology, HyAxiom is developing next-generation clean hydrogen production technologies and additional clean fuel cell solutions for mobile and stationary applications. (end)